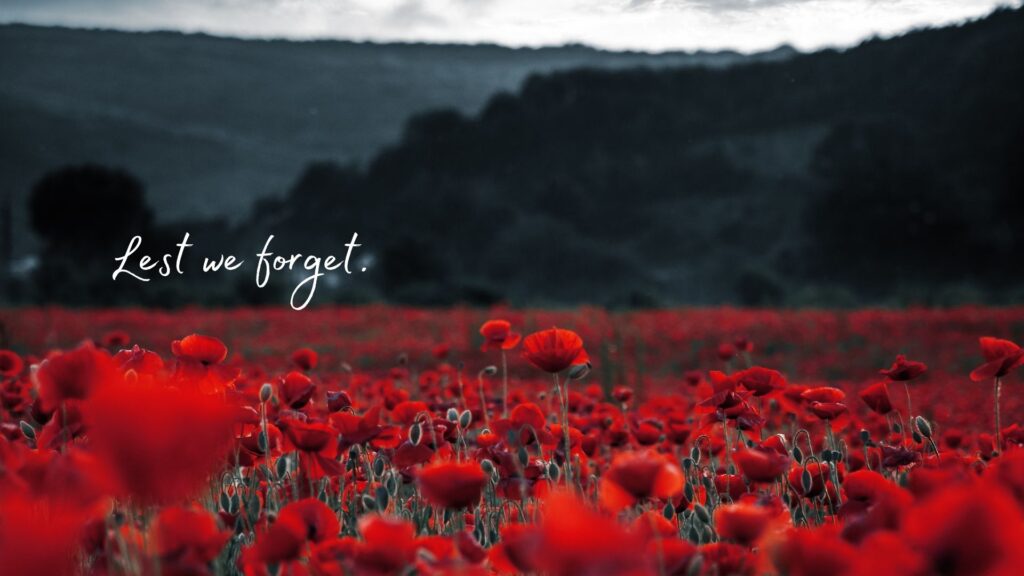 "I'm not a hero," said the old man, a veteran of the Korean War. It's a moving refrain you often hear from soldiers who feel guilty for having survived something their comrades-in-arms did not.
"Yes, you are!" assured the reporter beside him. And the old man shook his head and looked like he might cry, even all these years later.
I was profoundly moved by the annual Remembrance Day services this morning. Maybe it's because of what's currently happening in Gaza, or because of the war in Ukraine, but I seem to finally understand, now, that we will never be at peace. There will always be conflict somewhere.
I grew up in the 1980's, during the time when there was a Cold War between the US and Russia. I think we really believed, then, that the next war could never be fought because it would mean the end of all humanity. And yet, here we are. Still at war. Still maiming and killing one another. We just took a step back from the nuclear option so we could keep on hurting one another without the mutually assured destruction that inevitably comes with it.
Yes, I know that there have been many wars fought since the Second World War – roughly one every decade – and many more fought without the involvement of the US and its allies. I suppose I just thought that these were "smaller" wars that would eventually play themselves out as humanity continued to mature as a species. You can call me naive. I'll admit to that.
What I feel now is sadness. And also profound empathy and remorse for those who are currently caught in the familiar snare of hatred and violence. There doesn't seem to be anything we can do to stop this regular flaring of vengeance.
I've been reading a lot about trauma recently, and so I can't help but think about how much pain the victims are in and whether it's even possible to heal them. If it's true that hurt people hurt people, then how do we ever stop the hurting?
I read a book recently about the World War II bombings in London. In it, a bookshop owner says to the young protagonist (who is struggling with what to do with all the suffering around her): "Just do what you can, when you can, whenever you can, and don't worry about the end results. It's all any of us can do". I found that really inspiring.
And so, I will keep on trying to heal people, through herbal medicine, and through yoga. I will continue to remind them to inhabit their bodies and feel their emotions, and in that way, to begin to alleviate their suffering. It may not make a great difference to the world at large, but it may prove helpful to someone in their time of need.
In the coming weeks, we will have a new offering at our humble yoga studio. One that I hope will remind us of our similarities to one another. That will help us to feel more connected. After all, we are essentially all the same. We all suffer, we all have people we love who we don't want to see harmed, we all want to belong. We all know pain.
It is my fervent hope that we learn to know our connectedness better than we do our separateness. That when we feel most hurt and alone, instead of lashing out, we learn how to lean in instead. It may not be realistic, but it's a vision I will keep fighting for.
---
About the Author: Rebecca Wong has a BA in English Literature from the University of Waterloo and has been working in the herbal business since 2000. She studied at the Ontario College of Traditional Chinese Medicine under respected authorities Paul Des Rosiers and Vu Le, and graduated from the East West School of Planetary Herbology under Michael Tierra. She received training as a yoga teacher at The Branches in Kitchener/Waterloo, and therapeutic yoga teacher training from the School for Somatic Soulwork under Deniz Aydoslu. She now teaches yoga for anxiety, depression and burnout at Rebecca's Restful Yoga Studio in Toronto.