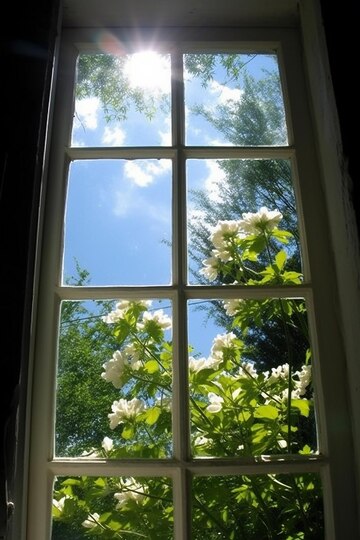 In my last blog post, I wrote about my difficulties feeling gratitude in the past and how allowing myself to feel all the feels opened up some space in my heart, allowing the gratitude to finally move through me.
In this blog post, I'd like to delve a little deeper into all those murky feelings and then talk about choice.
Back in 2010, when I was in the thick of my struggle with CFS, I remember watching an interview with Karen Armstrong. In case you don't know her, Armstrong is the author of many books on comparative religion, and during this particular interview, she was promoting her latest book (at the time), Twelve Steps to a Compassionate Life.
I was not paying particular attention to what she was saying in this interview until she openly admitted to feeling bitter. Very bitter about life. That got my attention. An expert on religion, and author of a book on compassion, was declaring herself to be bitter? I wanted to know more.
She spoke about her past as a nun in training in Ireland, and about the Superior who was responsible for her. This nun had had a very difficult life, going deaf at an early age, and then being sent to a convent. She happened to be dying of cancer and was in extreme pain, yet she had still spoken kindly to the nuns under her watch. As Armstrong said, "she had trained herself, through all those difficult years not to become bitter, not to think, why me? Why am I deaf? Why am I wasting my life? And as a result, she has remained in me as an icon of what a good person should be".
And then Armstrong said, "Becoming bitter is always a choice". In essence, she was saying that life is a road with two very different paths, both equally valid. The decision you make will determine the quality of your life going forward. You can either decide to be bitter and angry about the difficulties and injustice in your life, or you can choose to be compassionate instead.
Her comment really resonated with me because I was slowly coming to the same realization myself. Stuck in bed and unable to accomplish any of my life goals, I was feeling frustrated, angry, and yes, definitely bitter. But I was also realizing that this was not the kind of person I wanted to be.
I think it's the same with gratitude.
We are living in difficult times. A lot of people are struggling. In many cases, basic needs are not being met. The climate is worsening. Wars are being fought. Everywhere you go, people are suffering. It is very easy to feel hopeless and despondent at the number of crises surrounding us.
It is at these times – often especially at these times – that we realize we have a choice. We can either choose to become bitter, or we can aspire to something a little more noble.
During my years of difficulty, I would often console myself with the beauty of my neighbour's garden. I may not have had the energy to care for a garden myself, but I felt grateful that I could still enjoy the gardens of others around me.
I became spellbound by the gracefully arching branches of the tree outside my window, watching its many moods as the seasons changed. I may not have been able to spend much time outside, but being able to watch that tree outside my window was a lifeline for me.
I was also deeply consoled by the laughter of the neighbourhood children as they walked past my home on their way to and from school. I may not have been able to see them, but I was grateful for my ability to hear their small voices, and to feel the bubbling energy of their youthful selves.
I know it's been said before, but it is often when life is at its most bleak, when we are grasping at the smallest example of beauty or kindness, that possibilities for gratitude are fully revealed to us.
This doesn't mean we don't also acknowledge our pains and our struggles. It means that, while still feeling our pain in all its fullness, we make the choice to be grateful anyway. It's a powerful choice. I can't promise that it will magically make your troubles go away. What I can promise, is that it will make your heart lighter, and your burden easier to bear.