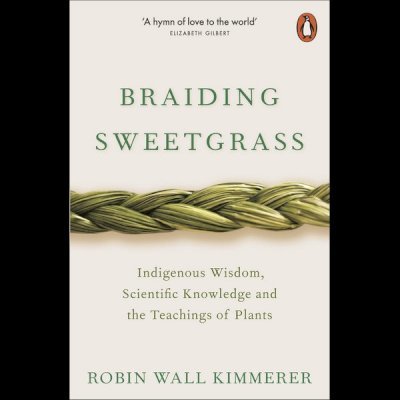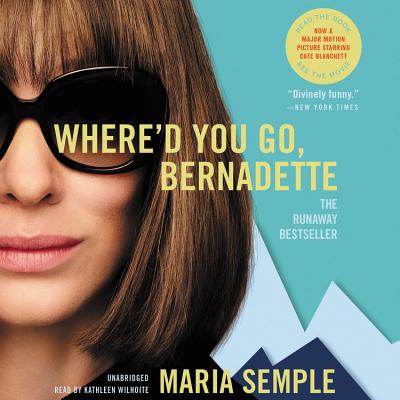 Welcome to the October 2022 edition of The Waayyy Behind Book Club, where I talk about the books I've read this month. These books will generally not be current reads. I tend to fall way behind what is new and popular (hence the name of the book club!), so these books will typically have been around for awhile. If any of them sound intriguing to you, you can check them out at your local library or book store.
I read only three books this month, which, oddly enough, may be a good thing. I tend to bury myself in a book when I feel scared, upset or overwhelmed, so fewer books means I've generally felt more grounded this month.
The first book I read this month is called Barkskins by Annie Proulx. I have been a fan of Annie Proulx ever since I read her Pulitzer prize-winning book The Shipping News, which was heartfelt and wonderful! If you haven't read it yet, you should give it a try. At some point in the book, you're going to decide you want to move to Newfoundland. I guarantee it! Proulx also wrote Brokeback Mountain, so that is another place where you may have heard her name before.
Barkskins is a long book, covering several centuries of time. The timeline follows two different families: the Sel family of French woodsmen, and the Duke family who own forest land. Along the way, we skip through many different characters, following the course of their entire lives. Once they die, the story line is picked up once again by one of their descendants.
Because these characters are skimmed through relatively quickly, the main character is actually the North American forest. I enjoyed reading about the thick, dense woodlands in 1700's French-Canadian Upper Canada. I could feel the darkness of the tree cover, see the dense waves of migrating birds overhead, and feel the coldness of the streams, so rich with fish that you barely needed to use a net. The risk-filled lives of the early pioneers were also well-documented. Few women survived the harshness. Gradually, the dense woodlands from the beginning of the book are cleared away, until virtually nothing is left in the 2000's. Proulx conveys this loss beautifully. The final character is a woman whose genes come from both the Sel and Duke families, and it is her personal mission to save the forest.
CBC made a TV series based on the book, and that's how it caught my attention. I haven't seen the TV series yet, but I am intrigued. Did I like the book? Yes, with qualifications. I thought some of the characters were skimmed over too quickly, so I didn't get to know them as well as I would've liked. There were also parts of the story where I lost interest. I guess that's one of the dangers of a book this long, with a scope this wide.
The second book I read this month also has an environmental bent. It is called Braiding Sweetgrass by Robin Wall Kimmerer. I kept hearing reference of this book, over and over again, from herbal friends, and environmentalist friends. I can see why; it is beautifully written. Robin Wall Kimmerer is of Native American heritage and also happens to be a professor of environmental biology, so she is able to weave both cultures together in a very poetic way.
Her aim is to get us to love and respect the land again, as Native Americans did, and to help us understand how our lives are interwoven with those of the plants and animals around us. In the book, we learn (one of) the Native American stories of creation, the ecological reasons why the 'three sisters' (corn, beans and squash) grow so well together, watch as she attempts to teach the value of the earth to doctoral students while camping in the Smoky Mountains, and laugh with her as she attempts to reclaim the pond behind her house so her daughters can swim in it. She made me wish I knew more about biology and ecology. She made me wish I could have her as a teacher.
The final book I read this month is called Where'd You Go, Bernadette, by Maria Semple. Personally, I loved it! I loved it so much, I even watched the movie adaptation on Netflix, and liked that even better. (It stars Cate Blanchett. How could you not love it!) The book is a bit of a quirky read, with the story being told through the eyes of Bernadette's daughter, who is desperately searching for her mother. She has assembled a time-line of letters and emails, and through these third-party documents, we see what poor Bernadette has been going through, and why she might have tried to escape. It's funny and heartwarming, while also gently skewering North American upper middle class culture. Any mom would find it hilarious. Those who aren't parents probably won't get half the jokes, but it may help you to realize how hard it can be to stay mentally stable while raising kids.
While I liked Barkskins and swooned over Braiding Sweetgrass, I think it's safe to say that Where'd You Go, Bernadette? was my personal favourite this month. It captured too well the feelings that I've been struggling with these last number of years.
So, there you have it! The list of books I've read this month. Feel free to comment on any of them. While you're at it, let me know what you're currently reading. I'm always looking for my next favourite book. Until next month, read on!