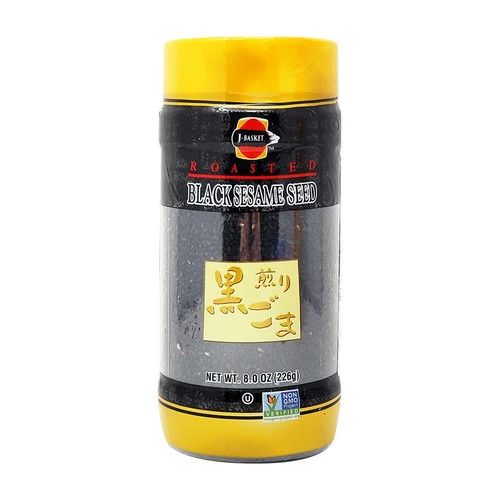 Roasted Black Sesame Seeds (CAD$)
NON-GMO
Description
Roasted black sesame seeds nourish the liver and kidneys, and are an excellent source of many essential vitamins, minerals, and dietary fibre.
Directions
Grind 2 heaping tablespoons with a coffee grinder, then mix with soup, yogurt, or water into a thin paste which you can eat. If you use water, you might want to add honey for flavour. Organic raw honey is preferable. Black sesame seeds can be taken with or after a meal. If taken after supper, they should be followed with an apple to aid digestion.
Resources
The following links are to third-party websites, and we do not guarantee their accuracy.
LiveStrong - Health Benefits of Black Sesame Seeds
226g (8 oz) Bottle
J-Basket
Product of USA
Full List of Ingredients
Herbal Ingredients
Non-Herbal Ingredients
Note
Ingredients are subject to change at the manufacturer's discretion. For the most complete and up to date list of ingredients, refer to product packaging.