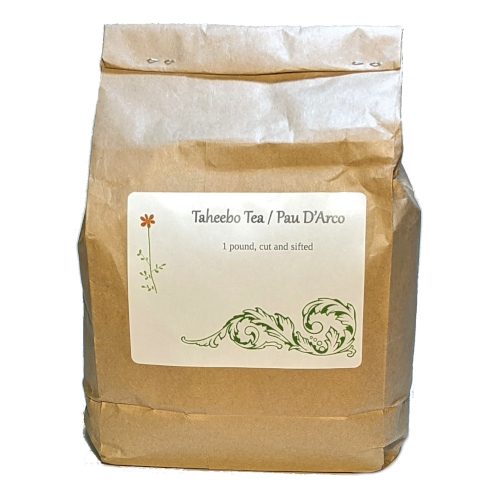 Taheebo (Pau D'Arco) Tea (CAD$)
Description
Taheebo Tea, also known as Pau D'Arco, is the inner bark of the Brazilian Tabebuia tree. It is said to strengthen the spleen, help blood circulation, promote general wellness, and improve intestinal flora.
Directions
To learn more about Pau D'Arco and how to make the tea, click here.
Resources
The following links are to third-party websites, and we do not guarantee their accuracy. Read more about Pau D'Arco at:
From Dr. Josh Axe: How Pau D'arco Helps Fight Candida, Cancer and Inflammation
1lb Bag of Cut and Sifted Pau D'Arco/Taheebo tea
Product of Canada
Full List of Ingredients
Herbal Ingredients
Non-Herbal Ingredients
Note
Ingredients are subject to change at the manufacturer's discretion. For the most complete and up to date list of ingredients, refer to product packaging.